We offer the best universities for your better future.
"PROVIDING YOU THE ULTIMATE SOLUTION FOR ALL YOUR EDUCATIONAL NEEDS WE OFFER YOU THE BEST UNIVERSITIES FOR YOUR BETTER FUTURE"
ANNAMALAI

UNIVERSITY

The Annamalai University is a unitary, teaching, and residential university. It was founded by the munificence of the farsighted and noble hearted philanthropist and patron of letters the late Hon'ble Dr. Rajah Sir Annamalai Chettiar of Chettinad, Kt, LL.D., D.Litt. He started several colleges, and ultimately, the University in 1929. Since its inception, it has progressively tried to realize the aims of the noble Founder Pro-Chancellor.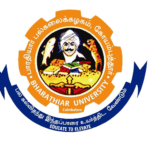 BHARATHIAR

UNIVERSITY

The Bharathiar University was established at Coimbatore by the Government of Tamilnadu in February, 1982 under the provision of the Bharathiar University Act, 1981 (Act 1 of 1982). The Postgraduate Centre of the University of Madras, which was functioning in Coimbatore before 1982 formed the core of the Bharathiar University.
SWAMI VIVEKANAND

UNIVERSITY

Swami Vivekanand University was started in the year 2008 at Meerut, Uttarpradesh. The university is accredited by NAAC with 'A' grade. It is the finest university to pursue distant MBA courses. Courses offered by the university are approved by University Grants Commission (UGC) and Distance Education Council(DEC).
SURESH GYAN VIHAR

UNIVERSITY

Suresh Gyan Vihar University has set up in 1938 at Jaipur, Rajasthan. It is a private university functioning with the approval of University Grants Commission (UGC), All India Council for Technical Education (AICTE), Distance Education Bureau (DBE), etc. Suresh Gyan Vihar University (SGVU) has started Distance Education in the year 2008. The university provides online courses also. Online Distance education courses of the university are approved by UGC and DEB (University Grants Commission & Distant Education Bureau).