ACADEMIA CENTRE FOR HIGHER EDUCATION
Best Distance Education Centre in Trivandrum & One of the Best Distance Learning Centres in Trivandrum
WELCOME TO
ACADEMIA DISTANCE EDUCATION CENTRE
"PROVIDING YOU THE ULTIMATE SOLUTION FOR ALL YOUR EDUCATIONAL NEEDS WE OFFER YOU THE BEST UNIVERSITIES FOR YOUR BETTER FUTURE"


ACADEMIA DISTANCE EDUCATION CENTRE

OFFERS:


NIOS

(NATIONAL INSTITUTEOF OPEN SCHOOLING)
The National Institute of Open Schooling (NIOS) formerly known as National Open School (NOS) was established in November 1989 as an autonomous organization in pursuance of National Policy on Education 1986.
The Annamalai University is a unitary, teaching, and residential university. It was founded by the munificence of the farsighted and noble hearted philanthropist and patron of letters the late Hon'ble Dr. Rajah Sir Annamalai Chettiar of Chettinad, Kt, LL.D., D.Litt. He started several colleges, and ultimately, the University in 1929. Since its inception, it has progressively tried to realize the aims of the noble Founder Pro-Chancellor.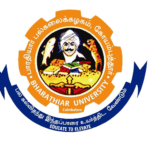 The Bharathiar University was established at Coimbatore by the Government of Tamilnadu in February, 1982 under the provision of the Bharathiar University Act, 1981 (Act 1 of 1982). The Postgraduate Centre of the University of Madras, which was functioning in Coimbatore before 1982 formed the core of the Bharathiar University.
I must thank academia for what it gave me. Better career and better future. If no academia then my future would have gone in another way. Thank you soo much.
The best part of academia is it got a wide variety of universities under their roof. So students can select best universities according to their wish.
A wide ranging, well supported distance education programme showing how distance learning can out run traditional method of schooling